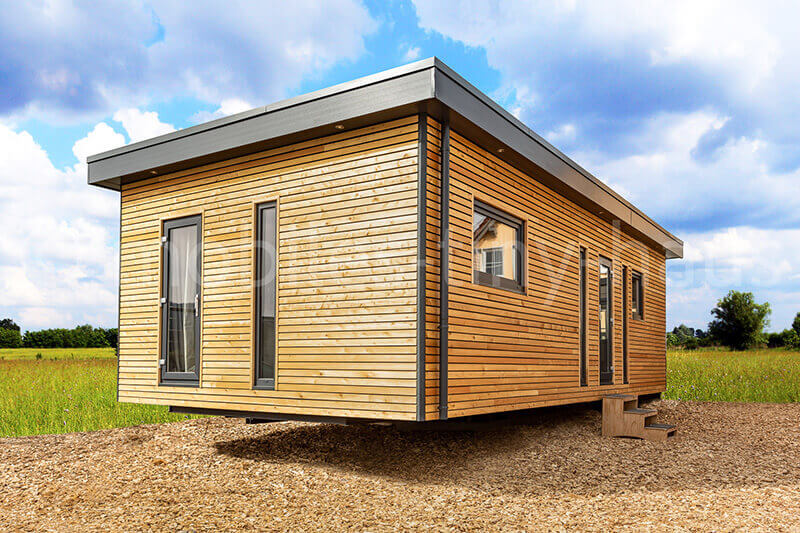 Our highlight Mobile Home Canada:
10m length, 4.5m height, 15cm insulation wood wool
Exterior Siberian larch, interior birch
Flat roof, winter-proof insulation, incl. fully equipped Nobilia kitchen and fully fitted bathroom with basin and shower
Preis 1700 €/sqm
Sizes: Available in 6m, 7m, 8m, 9m, 10m, 11m, 12m Länge and 2,5m 3,5m 4m and 4,5m width. Up to 54 sqm per house.
Example smallest version of Mobile Home: With a length of 6m and a width of 3m we have 18sqm = price: 30.636 €
Example largest version of Mobile Home: with a length of 12m and a width of 4.5m we have 54sqm = price: 91.800 €
One can also connect two modules to another. So that we can achieve a space of 104 sqm.
Our beautiful mobile home Canada
Our beautiful Mobile Home Canada provides space for everything people need. As your fixed residence, holiday home or commercial object, everything is possible.
Come home to a place where your heart and soul can find tranquillity.