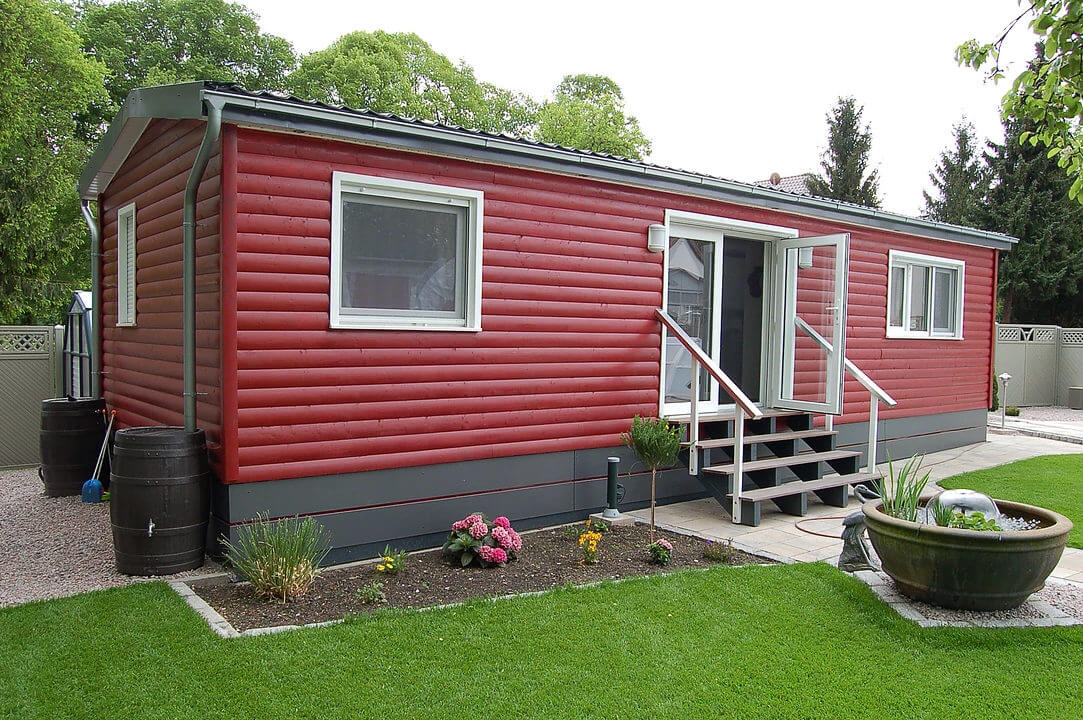 The Mobile Home Sweden is 3m in width, 10m in length and 3.5m in height.
The price ranges between 1.600 and 1.800 €/sqm, including kitchen, bathroom and box-spring bed
Mobile Home Sweden
Our beautiful Mobile Home Sweden provides space for everything people need. As your fixed residence, holiday home or commercial object. All these things are possible with this house.
Modelled on nature, more durable than wood
The Mobile Home Sweden not only differs in terms colour but also in terms of the materials we used. This house is popular near the sea; therefore, we utilise different external cladding:
VinyPlus profiles are made from 100% recycled plastic and are coated with a uv-resistant structure film. The profiles have the same qualities as wood regarding design possibilities. VinyPlus facade systems are completely free from softening agents and other toxins such as biocides. The profiles and washable and colour-fast. There is no need for time-consuming maintenance in the form of regular coatings with wood protection here. The mounted face with air space allows the brickwork to remain permanently dry, warm in winter and cool in summer. The reliable tongue and groove system can be mounted in a quick and clean manner. We also use these materials on our  » Tiny House Office
Come home to a place where your heart and soul can find tranquillity.