mobile Tiny House Alp "Stag"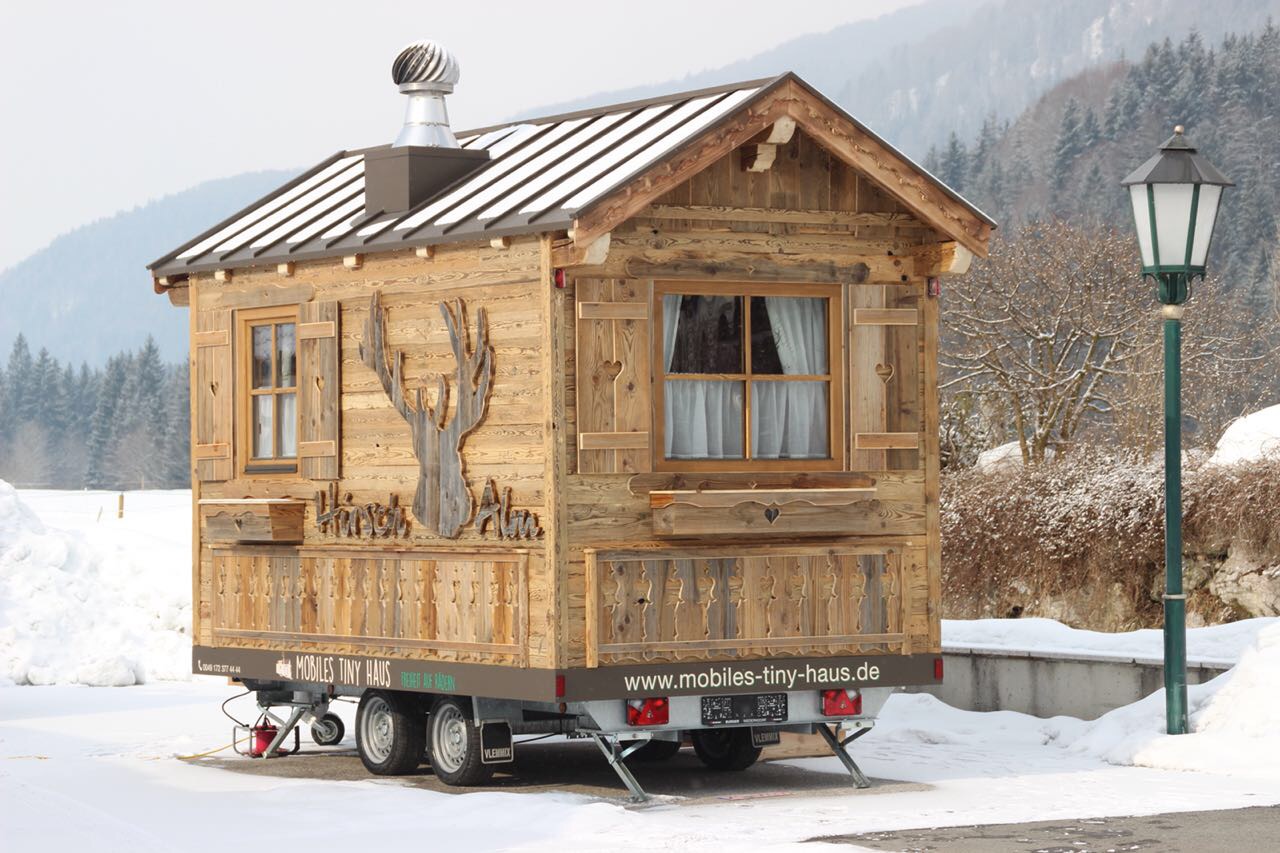 mobile Tiny House Alp "Stag"
New:  Our mobile Tiny House Alp "Stag" is also available without wheels!!
Available in 4, 6, 7 or 8 metres.
Underfloor heating, kitchen, bedroom.
From 6 m with bathroom.
Fully winter-proof and made from recovered wood.
Cost of delivery: 300 €  (within Germany),  600 €  (outside of Germany)
Price on request.
The rustic Tiny House Alp "Stag" is our highlight
A full-fledged recovered-wood-look with parts of genuine recovered wood, the Tiny House Alp Stag provides a real alpine feeling. Fine workmanship and Austrian craftsmanship cannot be denied. From windows to exterior cladding, everything has that alpine character and rustic touch.
A rustic oven and the lovingly laid roof shingles add to the rustic touch.
Available without furniture but can also be fully equipped with a bathroom and a small kitchenette if desired.
Finishing Tiny House Alp "Stag" yourself
We build the casing with all windows and exterior cladding, winter-proof insulation with 10 cm rock wool. You can finish your mobile Tiny House Alp interior yourself after a benefiting consultation with us. The customer provides their own material.
Come home to a place where your heart and soul can find tranquillity.